Unser Stellenangebot
Wir stellen derzeit nicht ein, nehmen Ihre Bewerbung aber gerne entgegen.
My career at Murexin.
We work together on high-quality products and solutions. That's what keeps us together.
Each of us stands for the high quality of Murexin products. Trust, effectiveness, responsibility, stability, experience and cohesion are not only the primary values during development and production – they are also the central themes in our common working life. Further training is part of it and team spirit is above all else. Creative, new ideas are valued. Work and family are compatible. Working together is giving and taking. Holding strong.
Stability
The high load capacity and the wide range of applications of our products make their reliable use possible under all conditions. That gives us an excellent reputation based on hard facts. And last but not least, our handshake quality: this is how we keep and maintain an excellent supplier and customer relationship.
Experience
We at Murexin are proud of our skills. We know how it works. Our company has been developing products for decades and every innovation process becomes part of our experience. We research, develop and test all our products thoroughly before we sell our products / solutions to our customers.
Effectiveness
By compact operating we keep the fixed costs low and the prices fair. We react quickly and flexible to the changing demands of the markets. Our products stand out due to their economic use of materials and high performance.
Cohesion
We maintain a credible partnership relationship with our customers from advising to delivery. We offer comprehensive service, handshake quality, transparency, openness and seriousness – everything you can expect from a good partner.
Responsibility
Only the coexistence of mankind and nature guarantees the future of our world and of our company. Therefore we implement higher quality standards and meet all environmental requirements as early as possible. We always use environmentally compatible components for our products and ensure that they are harmless during use.
Trust
One can rely on the greatest possible safety in every single process in the company, on the health and environmental compatibility of the products as well as their extreme durability. You can trust the genuine quality statements, incorruptible certifications and last but not least the words of our employees, their experience and skills.
About us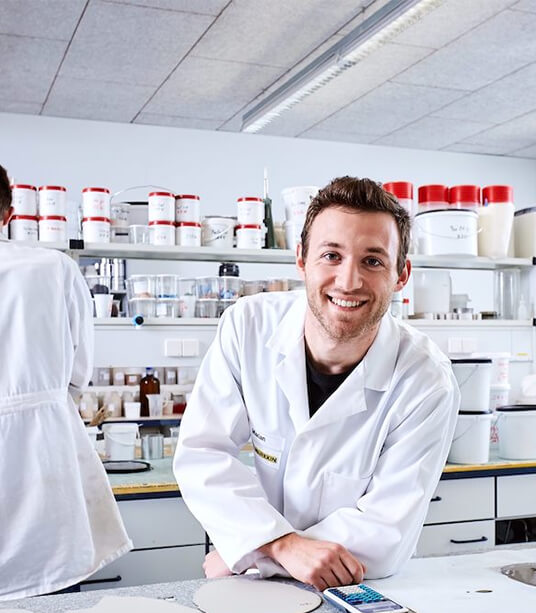 #MyCarreer
AtMurexin
#TheRightChemistry
I don't care about quick results. I work towards a goal and enjoy doing research. That doesn't make you cocky, but it does make you determined. Effectiveness is all the more important. At the beginning the idea for a new product is born. This can be brought to us by the customer via the product manager, can arise from experience in the laboratory and can be born from market trends. What matters: Something should go on and reach a result that fits. That's what matters to us at Murexin.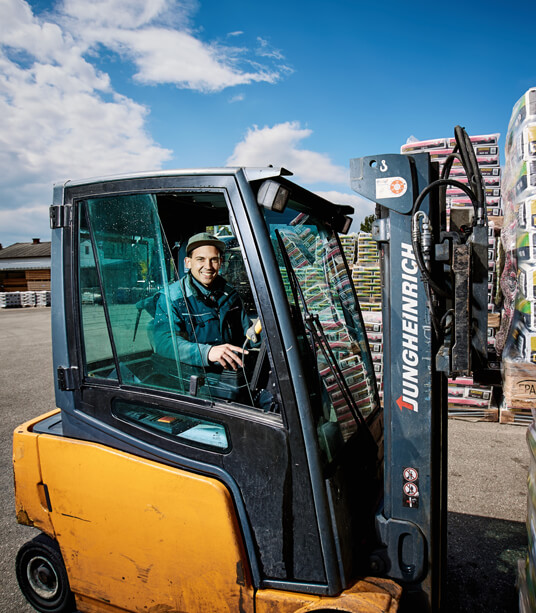 #MyCarreer
AtMurexin
#IDon'tNeedAnyNavigation
I move around frequently, I am on the road all over the site and know my way around everywhere. I know what belongs where, because just when there is a lot going on, it sometimes has to go fast. I can't drive around forever and I don't have to. I move in the smallest space and must be able to work accurately. No question. That's exactly mine. Whatever I like here: What can be improved, we try to do better. What's good stays good. That makes us the best!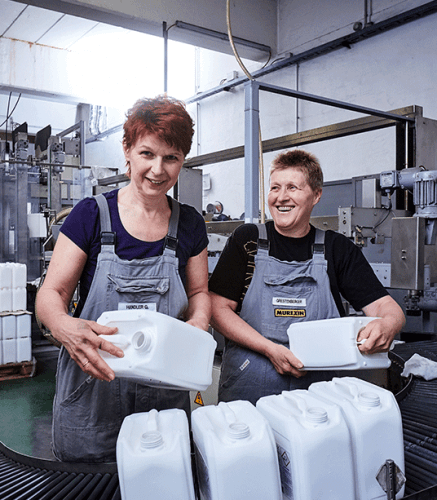 #MyCarreer
AtMurexin
#WeStandTogether
It is important for me to work well together in my daily work and it also increases my motivation and my performance. I get along very well with my colleagues. The working atmosphere is pleasant, we get along well with each other. My superiors know and appreciate my strengths. Of course I am pleased about this recognition. It affirms me in my work and motivates me again and again. In the end, the result has to fit and everyone can rely on it. I am responsible for my work, but I am not alone in it. We all help and stick together.
We look forward to receiving your application.
Do you also want to become part of the Murexin team? Then apply for one of the open positions or send us your unsolicited application.
We, Murexin GmbH, emphasize to the protection of your personal data. Accordingly, we use the data provided by you exclusively to process your application. Further information can be found here: https://murexin.at/en/data-protection.