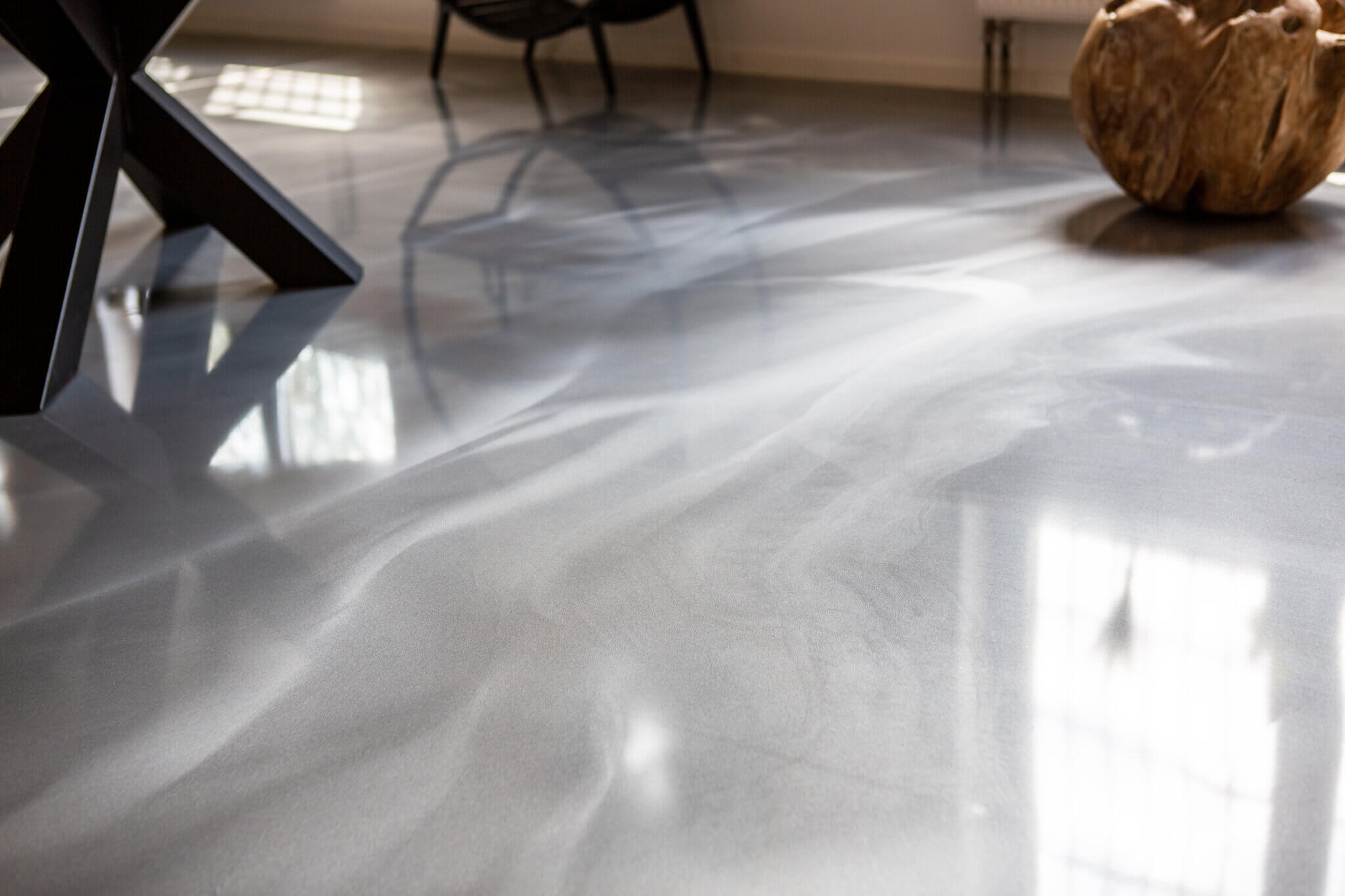 PREPARATION
The extensive range of coating technology includes impregnations, primers, reactive resins based on epoxy and polyurethane for floors and walls, natural stone carpets, coatings and sealants for a wide variety of applications – whether in the private, commercial or industrial sector. With its endless design possibilities, Murexin always matches the Zeitgeist of the coater and meets every customer requirement: resistant floors for garages, multi-storey car parks, production halls, sales areas, terraces, balconies, kitchens, utility rooms, cellars and much more.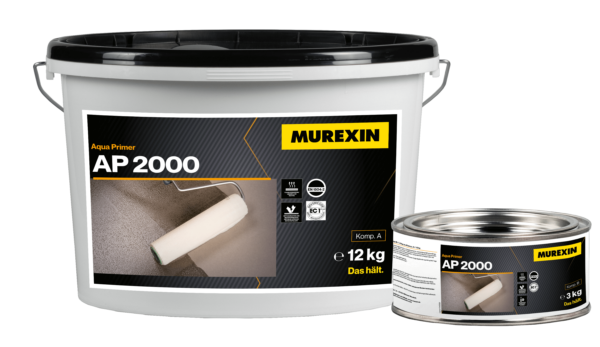 AQUA PRIMER AP 2000
Solvent-free, water-emulsifiable, unpigmented, water vapour diffusible 2-component primer ...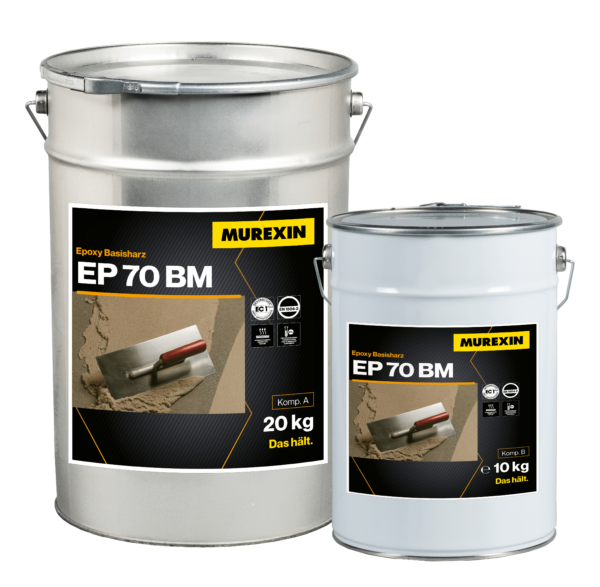 EPOXY BASE RASIN EP 70 BM
Low-viscosity, modified, solvent-free, unpigmented, epoxy resin hardening system ...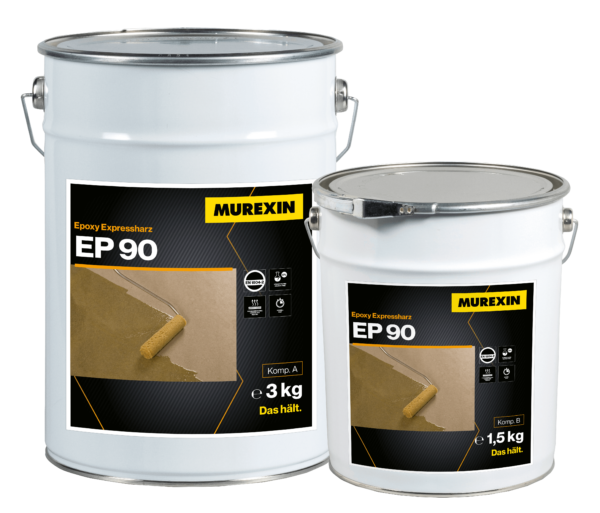 EPOXY EXPRESSHARZ EP 90
Low-viscosity, solvent-free, unfilled, quick-reacting two-component epoxy resin hardening ...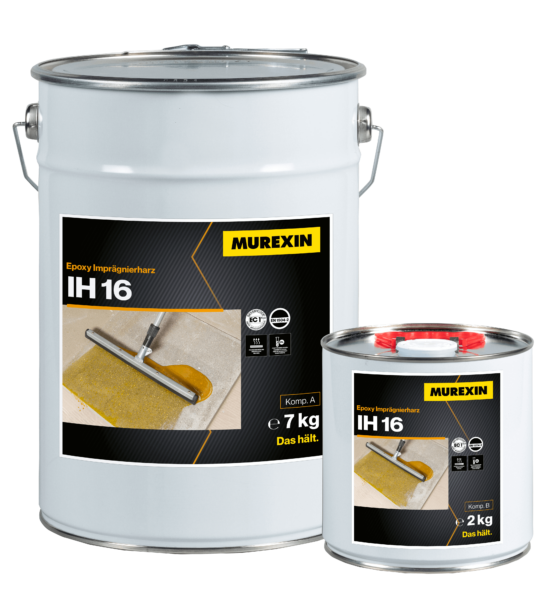 EPOXY IMPREGNATING RESIN IH 16
Solvent-free, transparent, unfilled epoxy resin hardener system in ...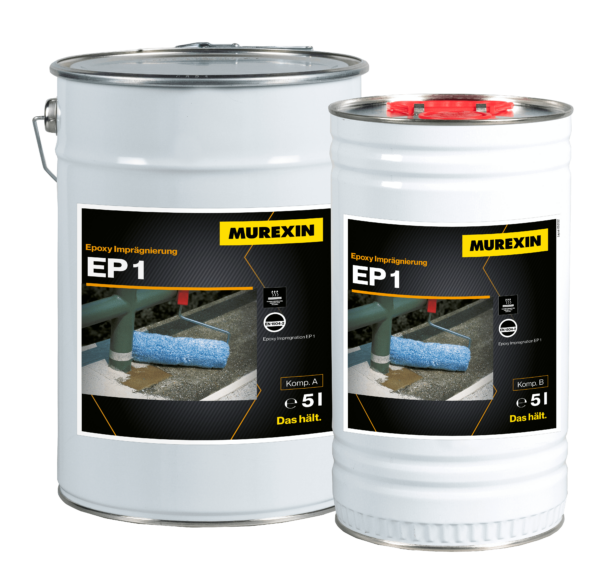 EPOXY IMPREGNATION REPOL EP 1
Solvent-based, two-component, transparent epoxy resin system as impregnation ...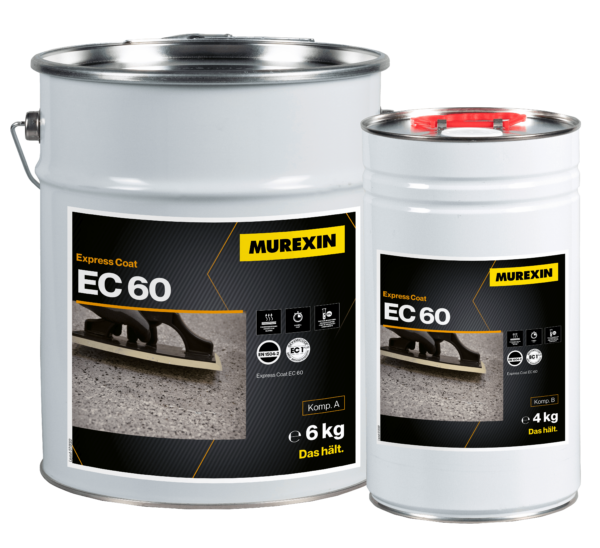 EXPRESS COAT EC 60
Solvent-free, glossy, quick-reacting, transparent, two-component reactive resin system ...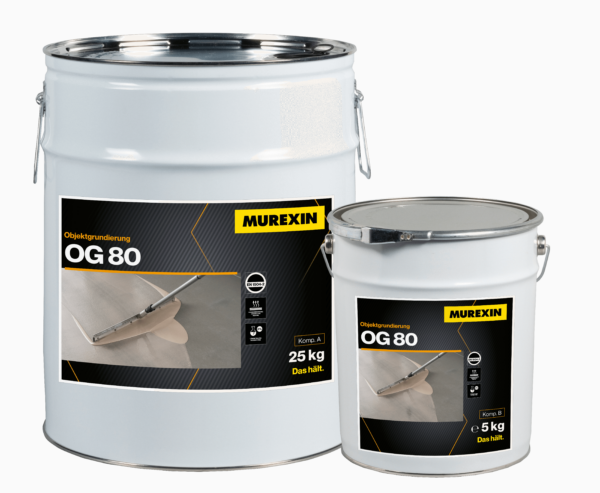 PRIMER OG 80
Modified, solvent-free, unpigmented, epoxy resin hardener system for ...