 INDOOR PAINT
The demand for the highest quality in paint and coating technology is not limited to materials, product and colour diversity – more than ever, quality has to do with environmental protection and sustainable production. All products comply with strict guidelines of LMVO and VOC. From substrate preparation to coating, painters and interior decorators find an extensive range of products: penetrating primer, felt filler, fine filler, lime filler, clay filler, spray filler, machine filler, smoothing filler, filler, interior paints, dispersions, silicate paints, colours, facade paints, lacquers and glazes, adhesive filler and plasters.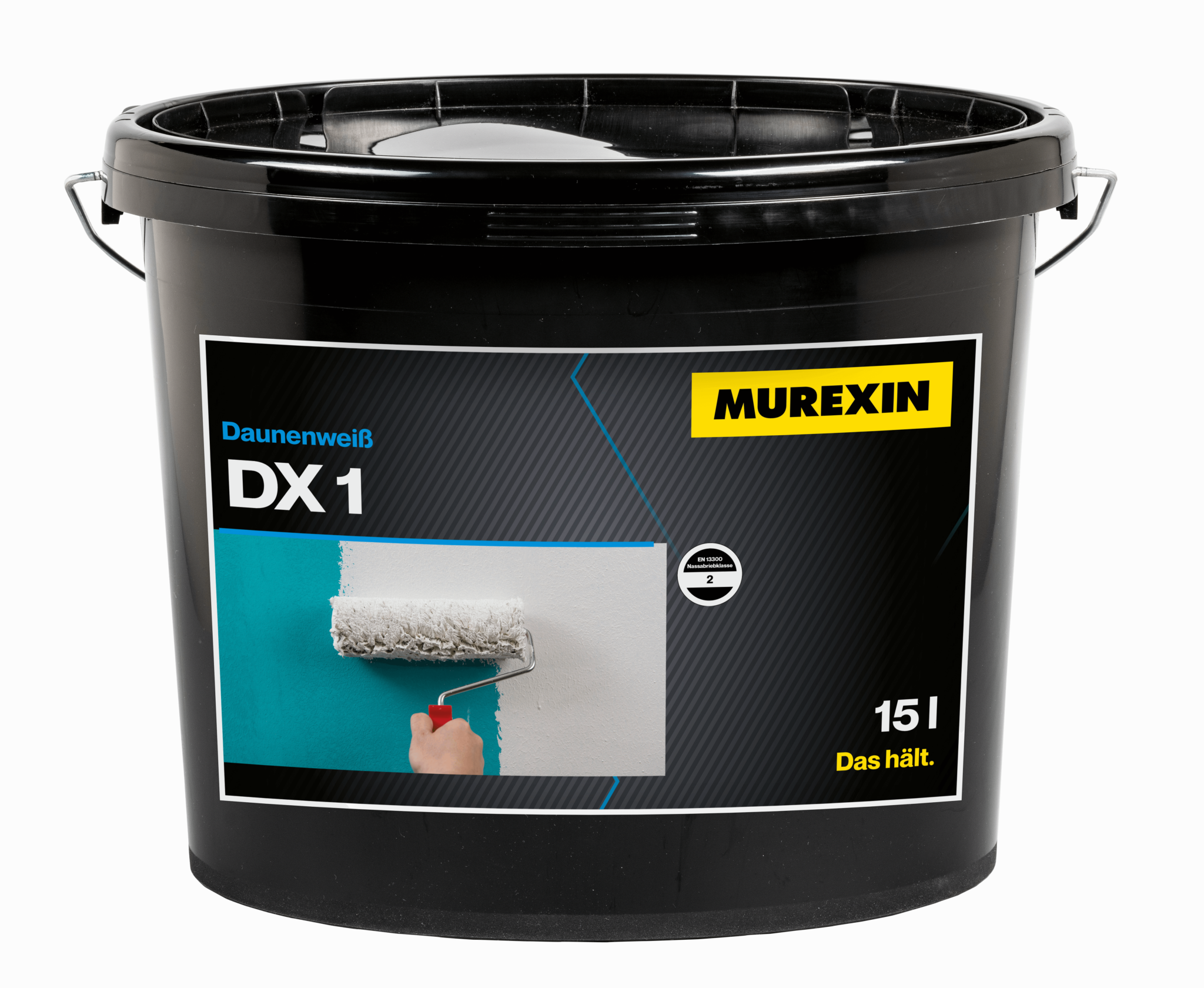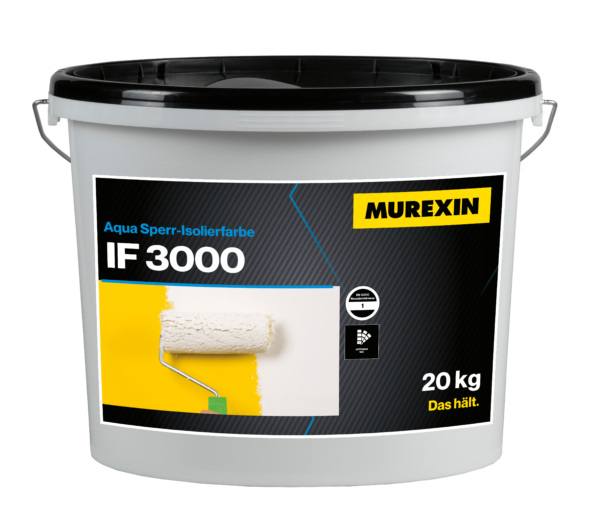 AQUA BLOCKING INSULATION COLOUR IF 3000
Abrasion-resistant, water-based isolating paint for covering nicotine, coffee ...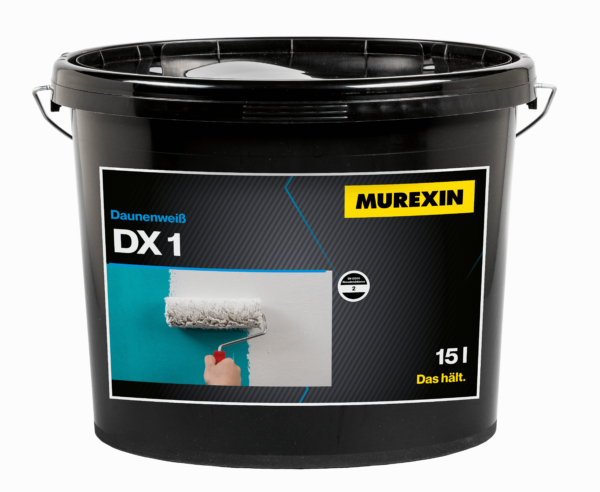 DAUNENWEISS DX 1
Very efficient, high coverage premium paint for demanding ...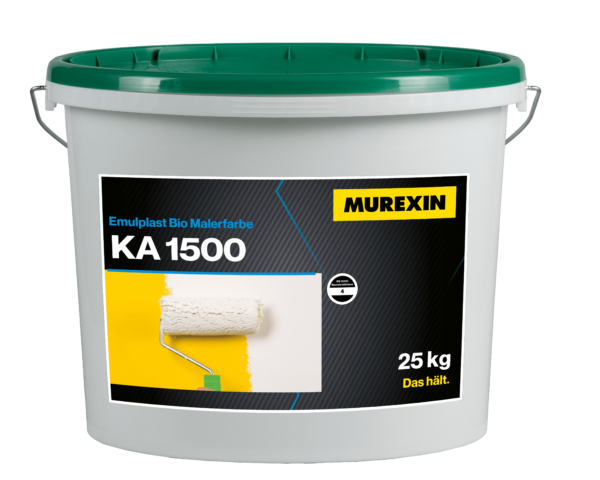 EMULPLAST BIO PAINT KA 1500
High-quality, preformed, interior wall paint with good coverage, ...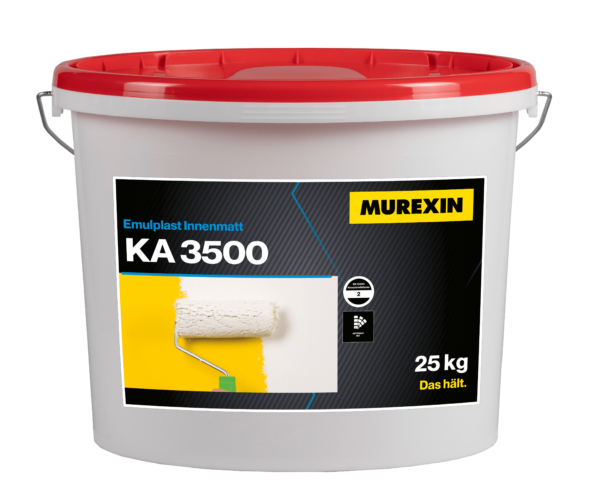 EMULPLAST INTERIOR MATT KA 3500
Scrub-resistant, kaolin-containing interior emulsion paint, in the best ...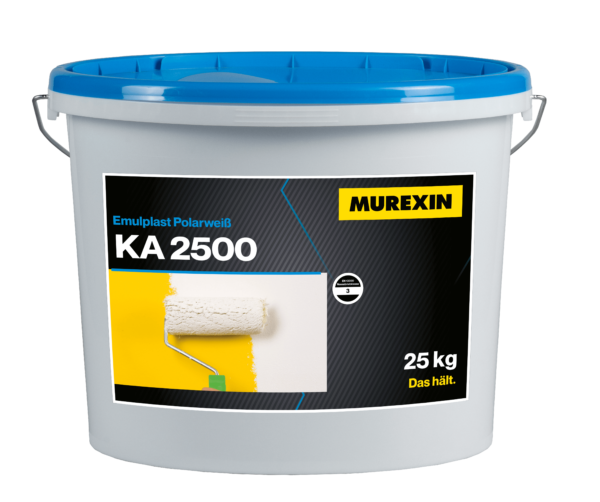 EMULPLAST POLAR WHITE KA 2500
Highly opaque emulsion paint for all room types. ...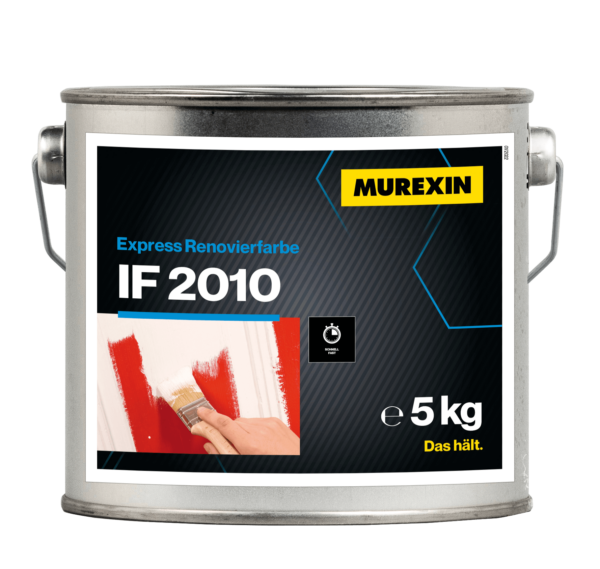 EXPRESS RENOVATING PAINT IF 2010
Free of aromatic substances, particularly quick-drying, very well ...
GLASS FABRIC SCANDATEX
Crack-bridging, high resistance, non-flammable, free of harmful substances ...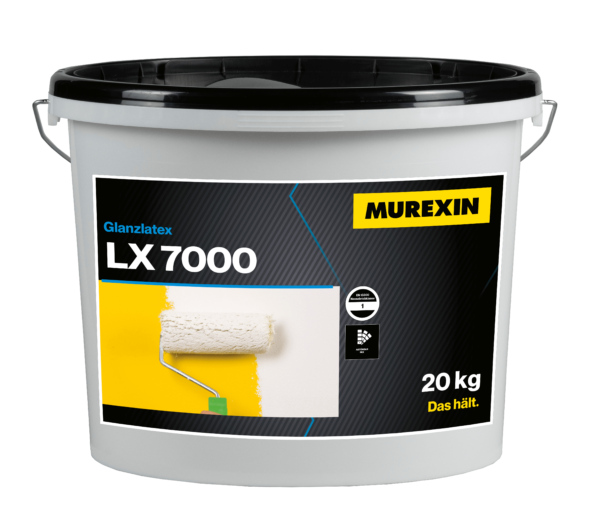 GLOSS LATEX LX 7000
High quality water- and dirt-repellent latex colour for ...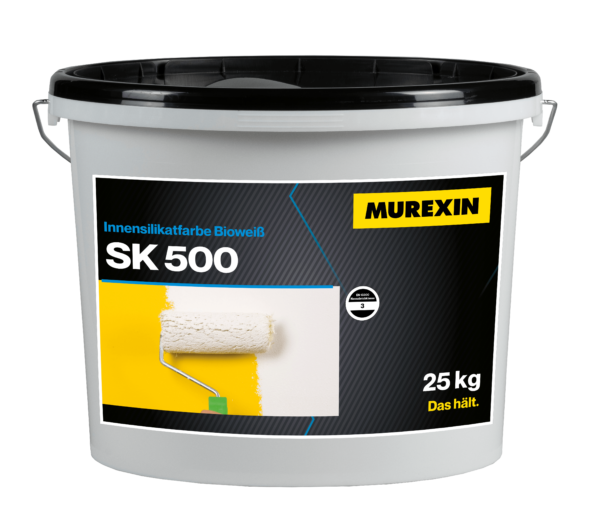 INDOOR SILICATE COLOUR BIOWEISS SK 500
High quality natural silicate colour for indoors with ...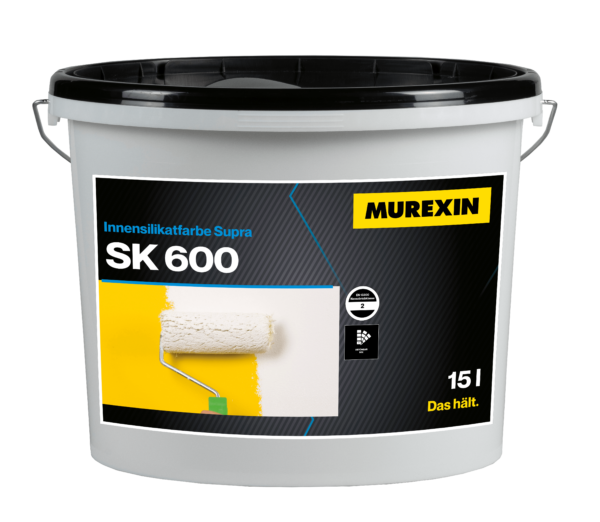 INDOOR SILICATE COLOUR SUPRA SK 600
High quality natural silicate colour for indoors with ...
INTERIOR PAINT MAXIMO AM 2700
High-efficiency, premium colour with good coverage for demanding ...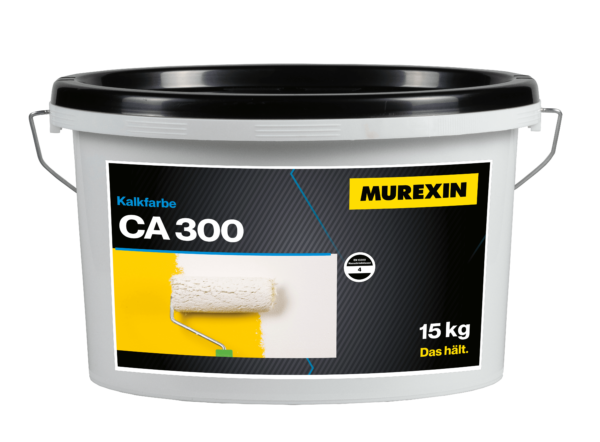 LIME COLOUR CA 300
Murexin Lime Colour CA 300 is a ready-made, ...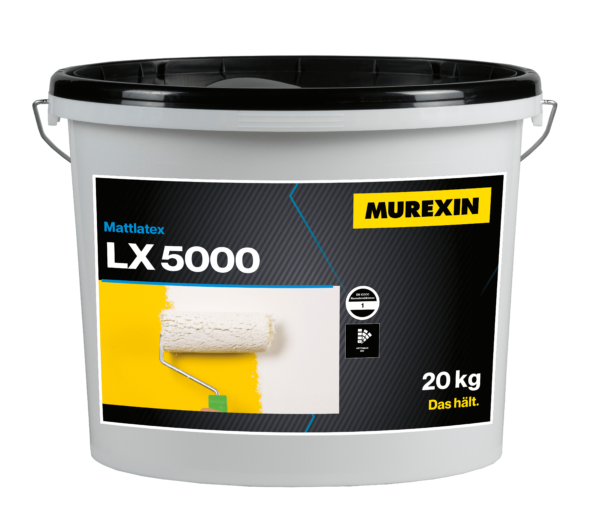 MATTLATEX LX 5000
Matt, abrasion-resistant, solvent-free latex colour with high coverage ...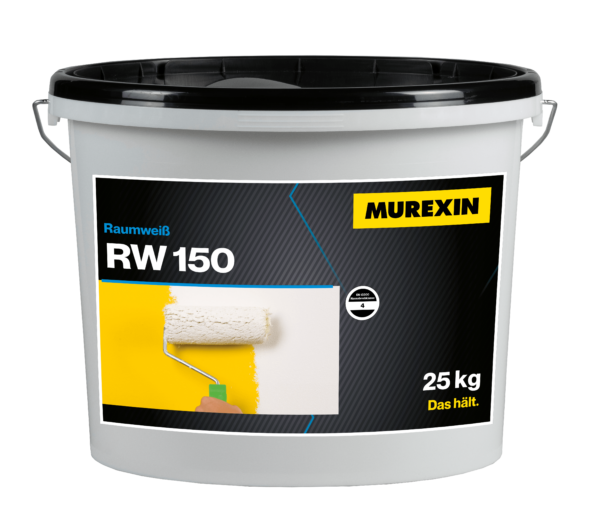 ROOM WHITE RW 150
Solvent-free, water-dilutable, matt interior wall paint with glue-bound ...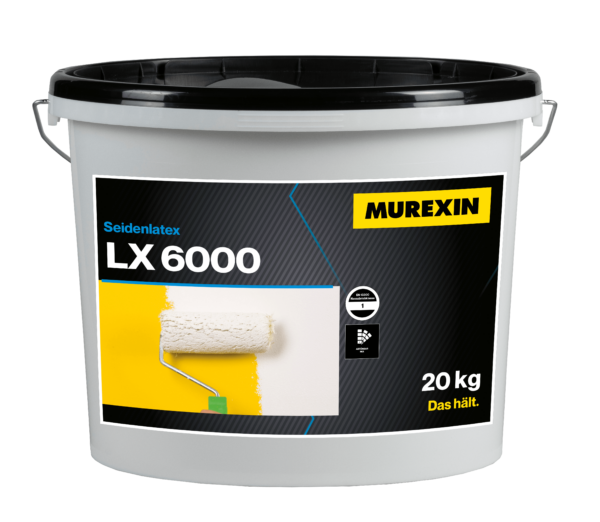 SILKY LATEX LX 6000
High quality water and dirt repellent latex colour ...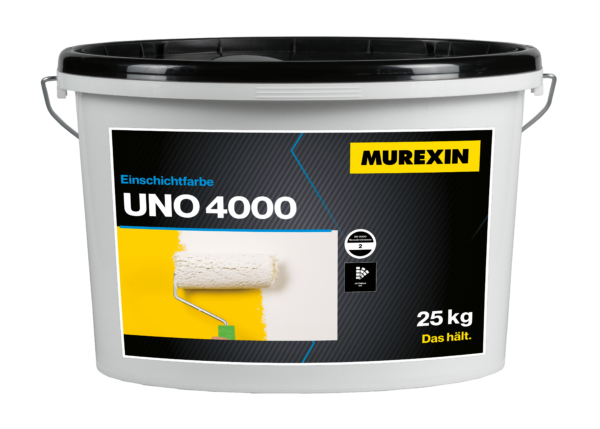 SINGLE LAYER COLOUR UNO 4000
High quality abrasion-resistant single layer colour for indoors ...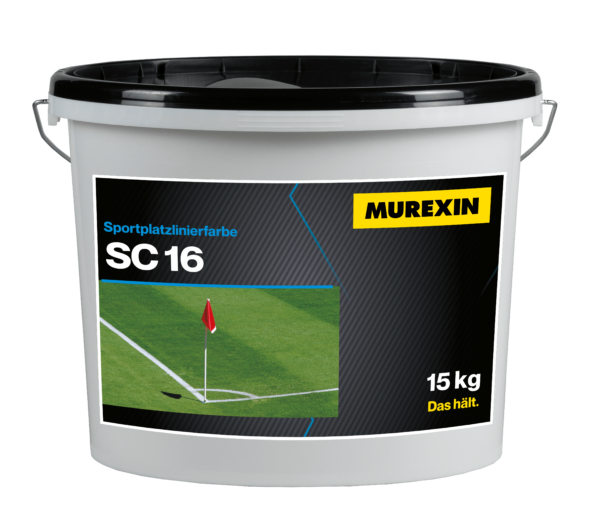 SPORTS GROUND LINING COLOUR SK 16
High quality sports ground lining colour with good ...