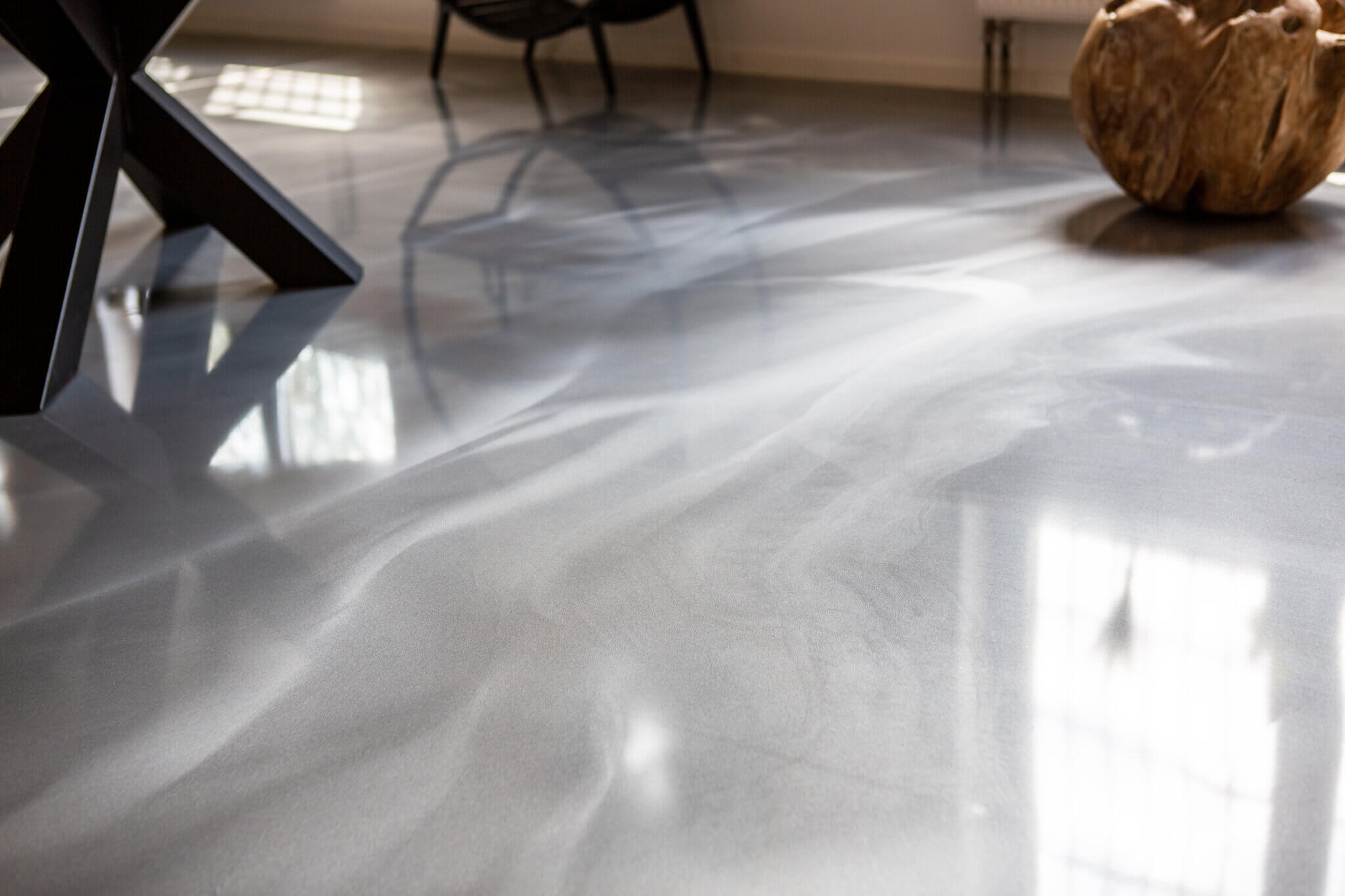 SEALANTS
The extensive range of coating technology includes impregnations, primers, reactive resins based on epoxy and polyurethane for floors and walls, natural stone carpets, coatings and sealants for a wide variety of applications – whether in the private, commercial or industrial sector. With its endless design possibilities, Murexin always matches the Zeitgeist of the coater and meets every customer requirement: resistant floors for garages, multi-storey car parks, production halls, sales areas, terraces, balconies, kitchens, utility rooms, cellars and much more.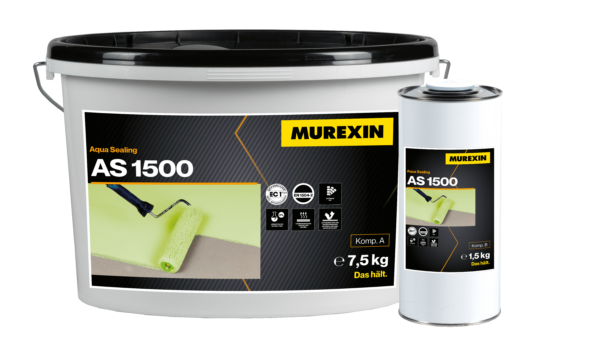 AQUA SEALING AS 1500
Water emulsified, glossy, 2-component, permeable epoxy resin sealant. ...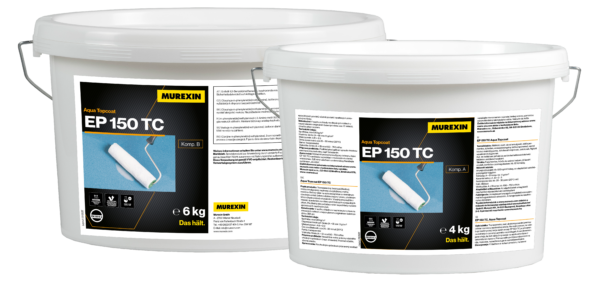 AQUA TOPCOAT EP 150 TC
Transparent, matt, water emulsified, solvent-free, unfilled, low-emission, two-component ...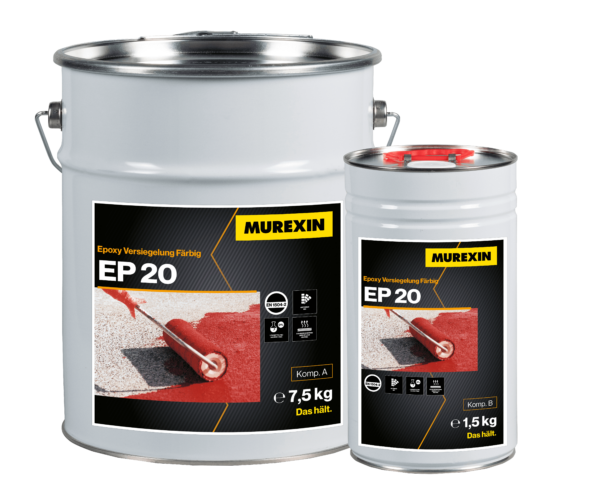 EPOXY SEAL EP 20
Solvent-free, glossy, food and feed-safe, coloured 2-component seal ...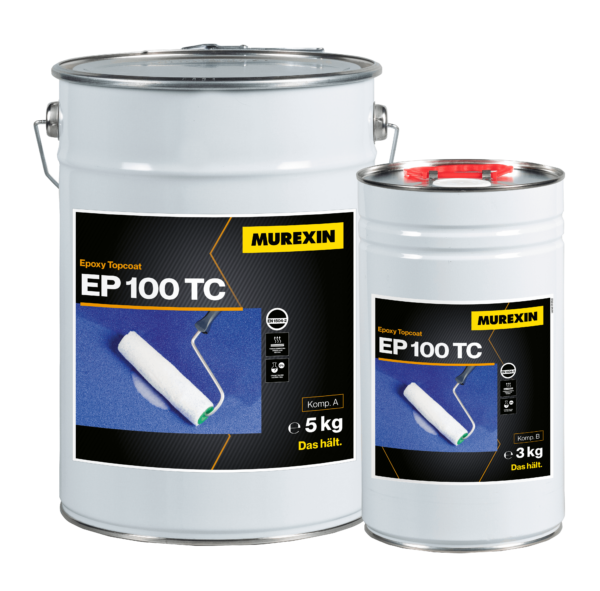 EPOXY TOPCOAT EP 100 TC
Transparent, glossy, solvent-free, unfilled two-component reactive resin based ...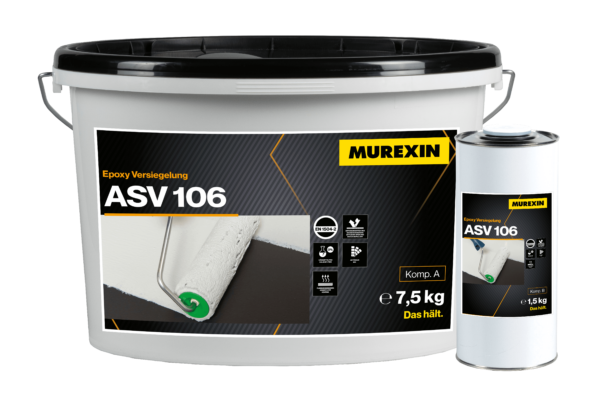 EPOXY VERSIEGELUNG ASV 106
Conductive, silk matt, solvent-free, water emulsified, pigmented seal ...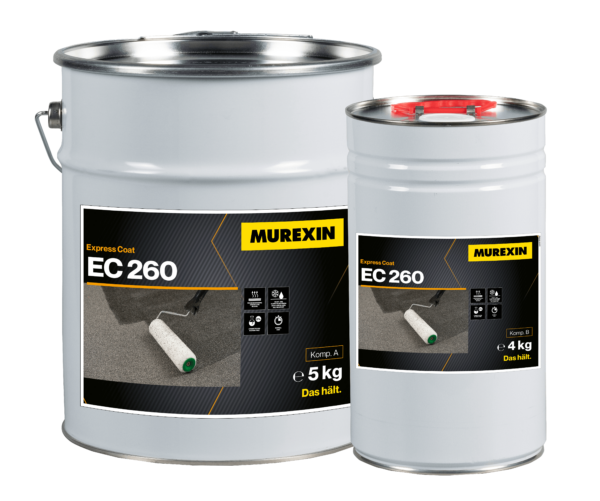 EXPRESS COAT EC 260
Solvent-free, glossy, fast-reacting, transparent, indoor and outdoor 2-component ...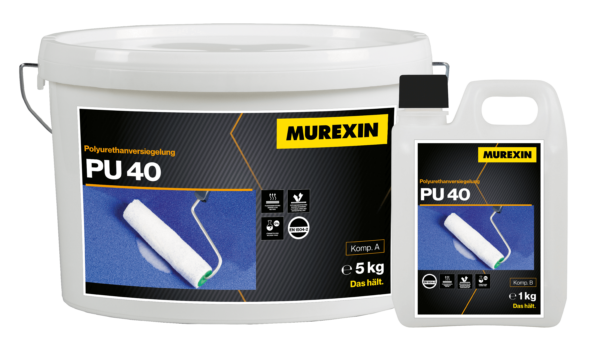 POLYURETHANE SEAL PU 40
Solvent-free, matt, two-component, yellowing- and weather-resistant seal based ...